2021 Predictions: TV, CTV, and Video
More investment and greater data access will see more refined CTV and linear campaigns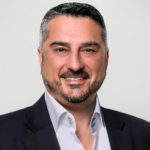 Alex Khan
Group managing director, International, Unruly
A significant increase in the number of CTV devices and apps, combined with more time spent at home, has fuelled unprecedented levels of CTV consumption in 2020. In response, CTV ad platforms and data providers have accelerated the development of new creative and targeting solutions to provide advertisers with agile, data-driven CTV ad opportunities. This industry-wide investment has not only delivered better results for advertisers, with a recent Unruly study finding CTV viewers are 42% more likely to buy a product compared to the average TV viewer, but also a more favourable user experience – 77% of UK consumers now say they prefer to watch TV shows for free with ads than pay for ad-free content.
Proof points like these will encourage more ad spend to flow into CTV. The early success of CTV from both a consumer and advertising perspective will result in next year's media plans looking very different to anything we've seen before. For the first time, media planners will be armed with data that provides insight into the incremental reach and performance across TV and digital. Linear campaigns will become more strategic, and digital campaigns will become more refined, improving multi-channel efficiency.
2021 will be a year for brands to experiment with video advertising capabilities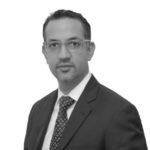 Rayhan Perera
CEO & founder, OneDash
Marketing budgets may still be down, but it's encouraging to see that the rate of decline continues to soften. As the year progresses, we would expect to see marketers invest more in video content as a way to engage digital-hungry consumers.
For brands, 2021 will be an opportunity to experiment with interactive capabilities for video advertising; looking beyond standard ad creatives to formats that make it easier for consumers to engage and buy. Interactivity distinguishes brands in a crowded market, and we can expect to see it used more widely in 2021, particularly in regards to shoppable video, which will become increasingly popular as advertisers seek to meet consumer demand for a more seamless transaction journey – particularly on social media platforms.
Pandemic viewing habits will shape advertisers' CTV efforts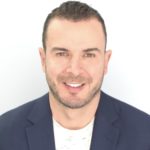 Tony Marlow
CMO, Integral Ad Science
This year, consumers' new stay-at-home 'lifestyles' caught the attention, and budgets, of advertisers. With work from home and other restrictions related to the pandemic expected to last well into 2021, consumers' "indoor living" will remain a key focus for advertisers. This means that marketers must continue to be creative and discover new ways to engage consumers in their living rooms, including taking advantage of increased digital video and CTV viewing habits.
With notable growth in CTV viewership, as well as an increased choice of ad-supported CTV content options, advertisers have already started following the eyeballs by shifting linear TV budgets to CTV. Almost nine in ten (88%) marketing and media professionals agree that advancements in digital video/OTT and CTV technology will accelerate the shift in ad spend from linear TV to digital in 2021. In fact, eMarketer estimates that CTV ad spend will witness its largest growth in years, jumping 40.1% to USD $11.36bn (£8.24bn) in the US.
While we know that younger people are most likely to be CTV viewers, it's catching on with older audiences too. US CTV viewers in 2020 total 45.7 million for Gen Z, compared to 32.8 million for Baby Boomers. As stay-at-home behaviours continue, marketers will embrace CTV advertising to connect with their respective audiences.
What's more, almost 60% of CTV inventory will be bought programmatically by 2021 according to eMarketer reports. As the CTV market grows, higher CPMs, a decentralised app ecosystem, a lack of widely-adopted industry standards, and other factors mean the OTT/CTV landscape is at a greater risk for ad fraud. Resounding concerns about ad fraud and brand risk for CTV will see advancements in CTV verification technologies and partnerships, as more advertisers activate these safeguards in 2021.
2021 must be the start of true integration of digital and linear TV data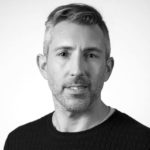 Paul Evans
Global CEO, Adgile
Restrictions around COVID-19 have fundamentally changed audience behaviour across media, channels, with TV receiving the benefit of increased viewing time and attention. We expect this to continue into 2021 and beyond, with an acceleration towards data fuelled, technology powered delivery – and measurement in particular – impacting the industry that underpins the way TV works.
Part prediction, part call-to-action, we feel that 2021 must be a year where true integration and harmonisation of data across the TV ecosystem is achieved – bringing together both Linear and On Demand television – in order to create the necessary conditions for effectiveness that brands and marketers demand. Along with universality, we will also see the same expectation for change in the way that TV data should be actionable, immediate and transparent, and this new year will see new industry partnerships emerge to enable this. ExchangeWire